In 2008, Highway Markings from the Republic of Ireland were the very first contractor to buy and install the 301/290 road stud from Fleming & Company. Their first purchase was in excess of 2,000 units. Since then, the company have continued to purchase the 301/290 studs and now it is the only product they use on the Irish motorway network.
Danny Murphy – Managing Director says;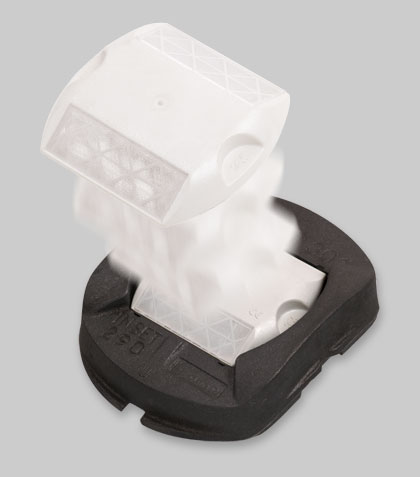 "When we install this product, we expect a minimum operation life of seven years from the 3M reflective lens, the product does not disappoint. In urban areas with street lighting the 301/290 road stud performs equally well under dipped or full beam headlights, unlike the traditional glass based road studs. With our clients now demanding better performance and lower maintenance costs, the 301/290 fulfils this criteria too.
We are more than happy to endorse/recommend the 301 290 road stud to all our clients."